Cubics BMS - Business Automation Solution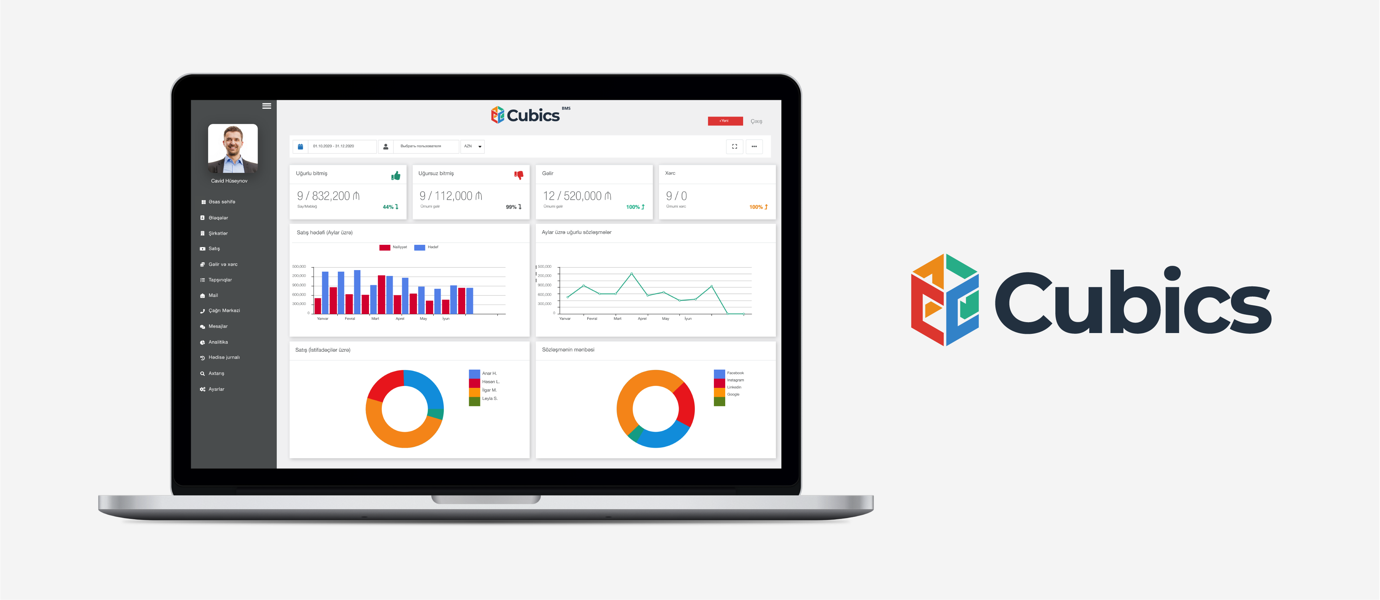 Workflow automation software is a need of today. It allows to reduce the number of manual assignments in workflow. As a result, company gets increased productivity and more time to focus on global questions of business.
So, let's take a look at workflow automation software must-haves. Generally speaking, this kind of solution it must be:
1. Simple and with easy-to-use interface
2. Accessible from any device and any location 3. Fully customizable under firm's business processes 4. Easily integrated with any API-friendly system 5. Quick support service
Those values are exactly what we took into consideration in Cubics BMS. This product is one of the most efficient and highest-rated business automation solutions in Azerbaijan. The workflow automation is only a part of this system. It also can be adapted to automate any other business processes: Assignments, Customer Database (CRM), Projects, Financial Reporting, Warehouse, Human Resources, Call Center, Integrations with other systems, Analytics, etc.
Cubics – Professional Business Solutions.
For more information about Cubics BMS:
www.cubicsbms.com
For more information about Cubics:
www.cubics.technology